Charity Shops Doncaster
The charity shops in Doncaster are a major part of the community. People enjoy heading to the charity shops to do their bit and hopefully grab a bargain. But they can also be a great way to donate whilst making space in your home. By giving away items which you no longer need. But it's not always the case that charity shops can take your items. Especially if they're bulky. Such as Beds and white goods. They only have space for so much stock and won't accept items which are not good enough to sell. It's less of a risk for them to take a bag of children's toys or some clothing than it is for bulky items. Because anything they take which they can not sell will need to be recycled.
Because of this, charity shops can be very cautious when it comes to taking household furniture or other items. It needs to be completely clean and in perfect physical shape. But they also need space to accept the items. And be confident that the items will sell.
What if a Doncaster charity shop doesn't want my items?
If a Doncaster charity shop doesn't want to collect your items then you could choose to recycle. Junkdoctor offer a hassle-free man and van service. If your items are outside then you don't even need to be at the property when we arrive. Meaning the whole experience is hassle-free.
If your items are inside then that's no worry either. Our team arrive within 48 hours, wearing full PPE in uniform and sign written vans. Ready to enter your home and remove any unwanted items. Meaning you don't need to lift a finger.
CLICK HERE to check out our low prices and book online 24/7
Or contact our office team who will support you from your first inquiry through to completion.
As promised, here are 10 of the most popular charity shops in Doncaster...
5, The Colonnades, Doncaster DN1 3EG
Tel: 01302 368691
246 Balby Rd, Doncaster DN4 0QH
Tel: 01302 853194

Unit 1A, Thorne Road Retail Park, Doncaster DN2 5DX
Tel: 07502 227805
22 Hall Gate, Doncaster DN1 3NG
Tel: 01302 368511
24-26 Scot Ln, Doncaster DN1 1ES
Tel: 01302 556719

85 Sandringham Rd, Doncaster DN2 5JA
Tel: 01302 344575
61-63 Silver St, Doncaster DN1 1JL
Tel: 01302 341210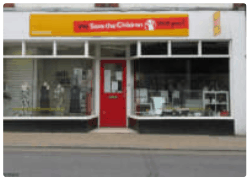 Unit 4 Crompton Retail Park, Wheatley Hall Rd, Doncaster DN2 4BG
Tel: 01302 322123
79 Sandringham Rd, Doncaster DN2 5JA
Tel: 01302 368658
107 Beckett Rd., Doncaster DN2 4AD
Tel: 01302 329586
And don't forget... If you struggle to get rid of your items we can have them cleared with 48 hours of booking.